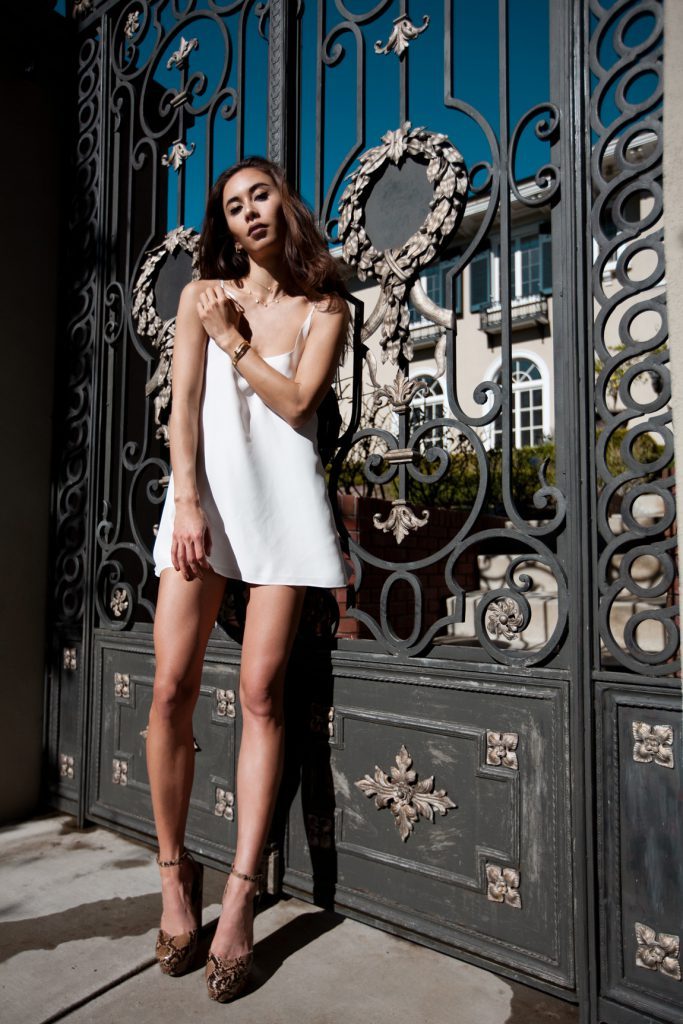 Spring & Summer 2016  is all about 90's minimalism. Back in a time when the Internet was still new and eyebrows were too thin, we're now experiencing less transparency on social media and the "Instagram Brow". But if you look closely, fashion is slowly mocking this overdone, mainstream lifestyle. We're revisiting a time of rebellious fashion, this time against stuffy fashion-houses with pared-down luxury. This new wave of fashion laughs at and juxtaposes high-maintenance fashion by modernizing fits without compromising quality. Although the Kylie Jenner 90s lip is here to stay, we're seeing more products geared towards made with cleaner ingredient geared towards realistic standards of beauty. Sustainability in fashion is trending, and for good reason. We've also got our ironic t-shirts back and slip-on dresses are acceptable again. What a time to be alive!
Tomboy Beauty: The epitome of cool girl beauty, Glossier adopts a less is more philosophy. Emily Weiss, founder of Into the Gloss and ultimate cool girl, started Glossier to promote "not so basic" basic skincare. In an industry oversaturated with overdrawn lips and razor sharp contours, Glossier offers a realistic approach to beauty. Embrace your bushy brows with their Boy Brow and enhance your eyes with their Stretch Concealer. Glossier thinks you've got nothing to hide, only things to enhance, like good skin, good brows and good lips. For Weiss, innovation is synonymous to freedom – the freedom to customize and cultivate a personal routine that celebrates you. Unlike other niche brands, Glossier doesn't believe being a cool girl is for an exclusive club, but instead invites you to be a part of your own. Their baby pink aesthetic and yummy ingredients (think marshmallow, rose, pomegranate…), Glossier makes getting ready real. Not only does Weiss streamline her ingredients but also your makeup bag by creating multifunctional products. Their cleanser removes makeup while nourishing eyelashes. The matte lip balm moisturizes lips and tints your cheeks. Need I say more?
Mules: Mansur Gavriel, also a niche brand, embraces minimalism without sacrificing beauty. Fashion doesn't have to be complicated yet Mansur Gavriel is anything but simple- rich jeweled tone hues and quality textures are key. Mansur Gavriel translates this into their new spring and summer 2016 shoe collection. They debuted the Mule in a multitude of styles and color ways made from soft suedes. Open-toed with high heels, block heels, or flats, you're bound to find your match. Gucci also includes the mule trend in their latest ready-to-wear collection, but you probably already new that. They modernize their classic horsebit loafer by creating a slip-on flat, trés effortlessly chic. This trend is super malleable to your personal style because they can be preppy or punk. For a 90's look pair them with fishnet socks or a chunky anklet. For a girly vibe, wear them with an A-line or shift dress.
Juxtaposing Textures: Texture is usually meant for fall: thick knits, heavy leathers, fancy furs etc. But, California based brand Are You Am I, founded by blogger Rumi Neely, figured out the perfect formula for mixing materials for this spring and summer. Picture silky silhouettes, crocodile leather and velvet chokers in simple shapes and colors. If you were born before the turn of the century than you probably remember 90's street style (minus the colorful hair and brown lipstick). Remember the silky tanks and leather skirts? Neely streamlined this look with classy cuts and neutral colors. Rethink basics with her noteworthy knits and redefine bodycon with her silky slip-on dresses.
Graphic Logo's: If you like to wear your t-shirts in a quasi-ironic way, then
Vetement's spring and summer 2016 collection is for you. Again with the 90's trend, this look is inspired by the graphic logo (#tbt to Paris Hilton's plethora of Multicolore Louis Vuitton accessories), Vetement's understates the power of logo in a semi-kitschy homage to DHL (yes the delivery service) and Champion (yes the highly accessible sportswear line). Truly alternative, Vetements turned mainstream corporations into luxury garments. Who would've thought?
The F-Word: Florals. There I said it. I can hear just hear "Florals for spring? Groundbreaking" in Meryl Streep condescending tone. Hear me out; The Reformation's latest spring/summer collection, Delicate F****** Flowers, isn't your grandma's overgrown azalea bush. Think Gardens of Versailles meets California street style circa 1972. Flattering silhouettes, from wrap dresses to plunging v-necks to spaghetti straps, The Reformations syncs the old world with the new by making bouquets bad (the good kind of bad). Did I mention they use sustainable fabrics, recycled materials, renewable energy and ethical practices? Now that's cool.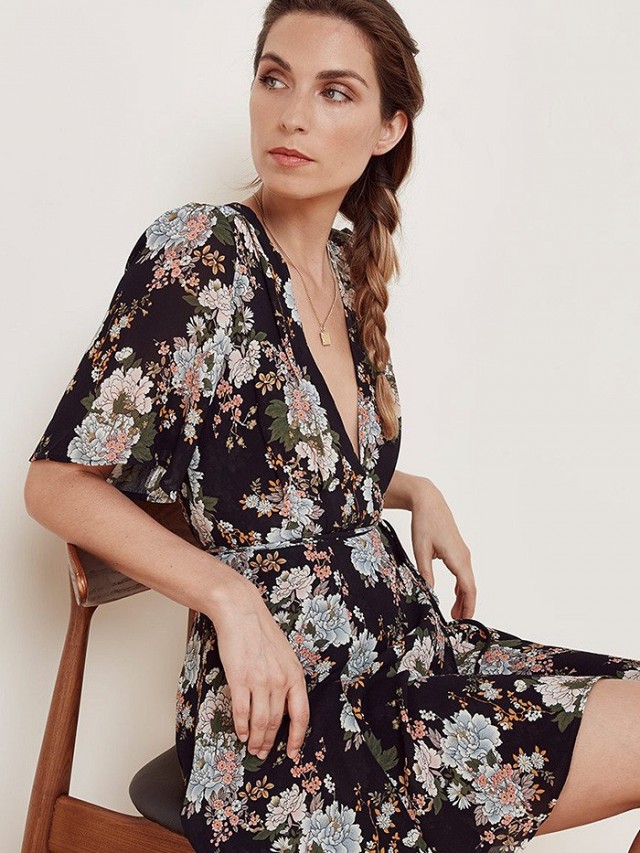 Regardless of the season, finding a way to integrate trends into your personal style is true style -B
Images courtesy of intothegloss.com, fashiontoast.com, thereformation.com, lyst.com, fashiongrinch.com