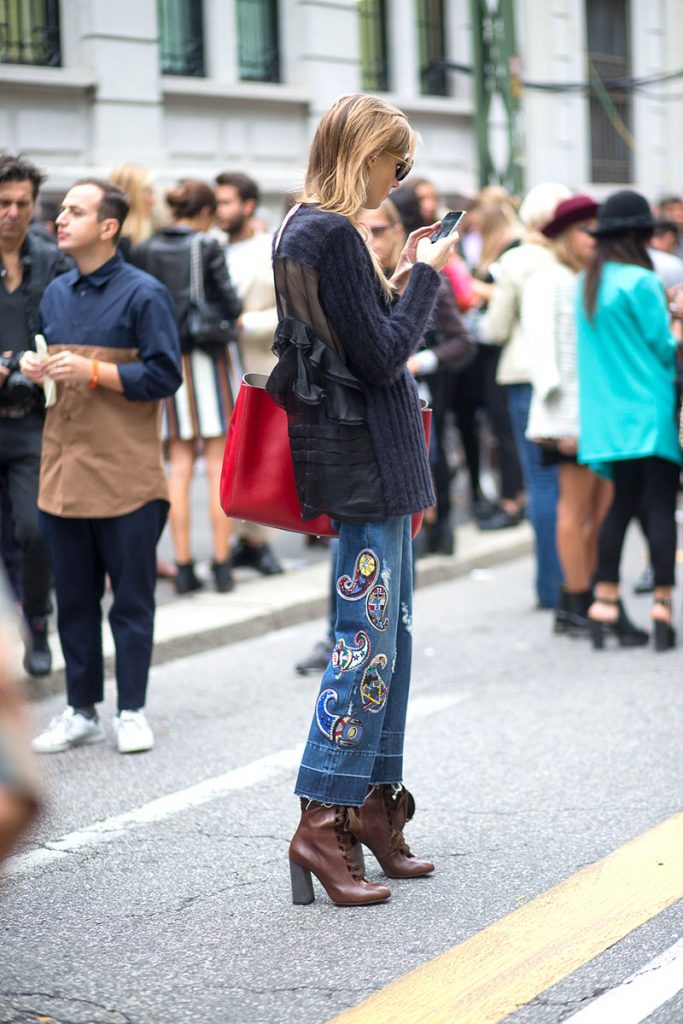 Europeans do street style better and the Milanese have mastered it. They don't compensate high fashion with quotidian wear but instead embrace the world as their runway. Milan streets are bustling with color, texture and antiquity that is reflected through true Milanese style.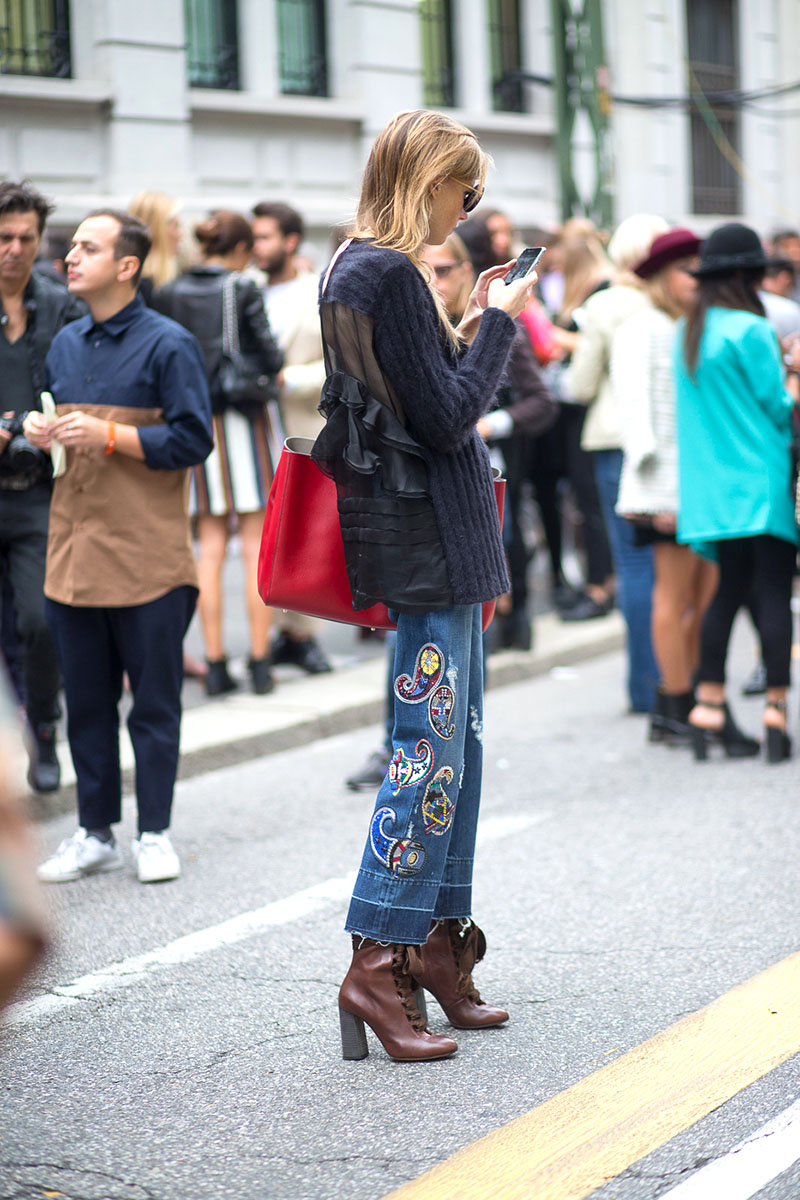 Don't be afraid to experiment. Milanese women welcome the juxtaposition of styles into their daily wardrobe, where quirky meets sophistication, modern meets classic, and casual meets elegant. Incorporate different pieces to make a unique ensemble, like patchwork jeans and with a conservative knit blouse.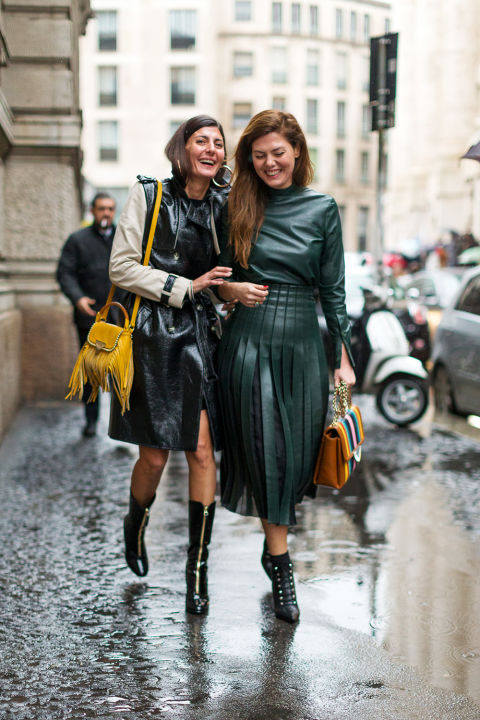 Deep jewel tones are made to look effortless when combined with rich textures and classic shapes. A multi-material trench worn with a mustard yellow cross-body simultaneously exudes an elegant confidence and girlish charm. An emerald leather midi skirt and coordinating top adds a vintage depth to a tried and true ensemble.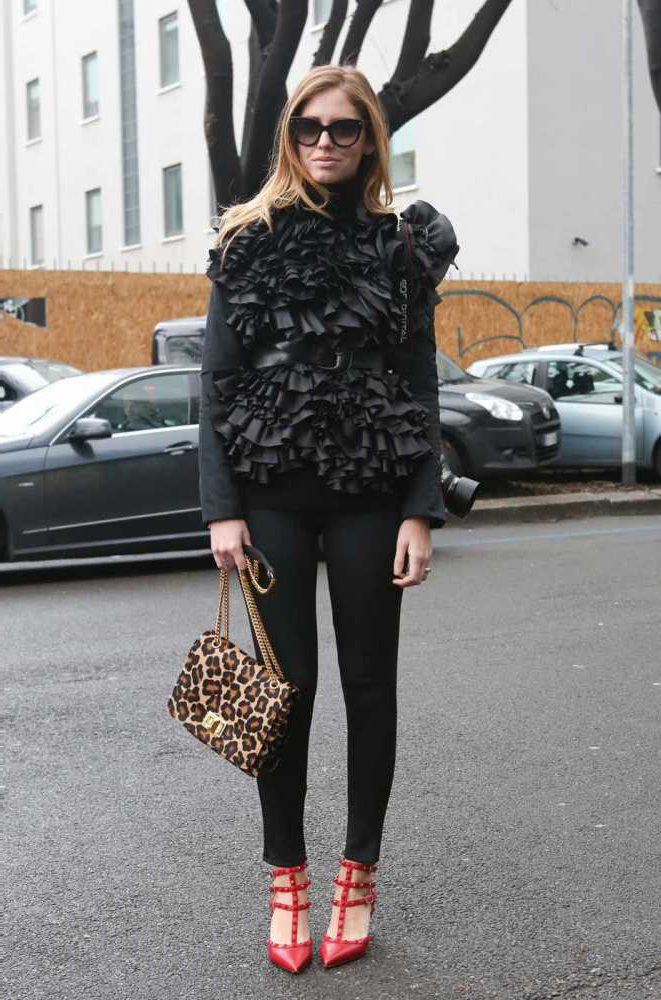 Mixing patterns and colors are also on heavy rotation. When paired with an all black outfit, any cocktail of patterns and shades will work. A leopard print bag and red pumps stand out against an architectural frilled blouse, without overwhelming each other.
Pictures c/o of elle.com, vogue.com, pinterest.com