With award season in full swing, Sunday night's Screen Actors Guild awards brought some jaw dropping fashion moments. While Birdman and Downtown Abbey won big, we've selected some winners of our own: sartorial winners of course!
The red carpet looks we loved the most were all about structure, detail, and a whole lot of glamour. With fashion this epic, the bar is set high in anticipation for the Oscars.
Here's to hoping our red carpet darlings deliver. In the mean time, keep scrolling for a full recap of the best of the SAGs.
Emma Stone tops our list again in Couture Christian Dior. The menswear detailing was evocative of her Golden Globes Jumpsuit, a trend we can definitely get on board with!
While Lupita's wasn't our favorite Golden Globes look, she more than made up for it with this daring Elie Saab gown. With color, pleating, and volume galore, this awe-inspiring number may have stolen the show.
After the style upset at the Golden Globes just a few weeks ago, Keira Knightley stepped up her maternity dressing game in a stunning, plum Erdem frock.
Rosamund Pike brought back the hi-low trend in a major way in this statement making Dior dress. Complete with floral appliqués aplenty, this was a risky choice, but one well worth taking.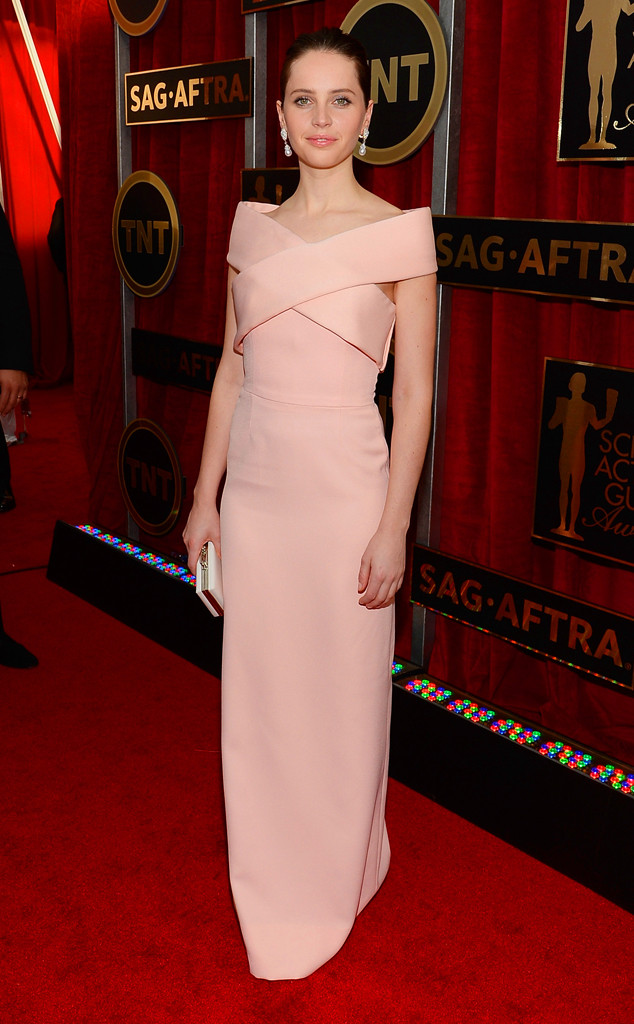 The Theory Of Everything actress Felicity Jones looked gorgeous in a structural, blush Balenciaga number.