Summer isn't over just yet, so there's still time to nail the covetable all-white-look. There's something about wearing all white that looks so much more stylish than any other monochromatic look (aside from black of course). Maybe it's the contrast against your summery glow or maybe it's just the crisp, clean feeling of an entirely white outfit. Here's some of our favorite refreshingly white styles:
No surprise here; Beyonce is absolutely killing it in this all-white outfit. Her form fitting jumpsuit takes the effort out of pairing the perfect pieces.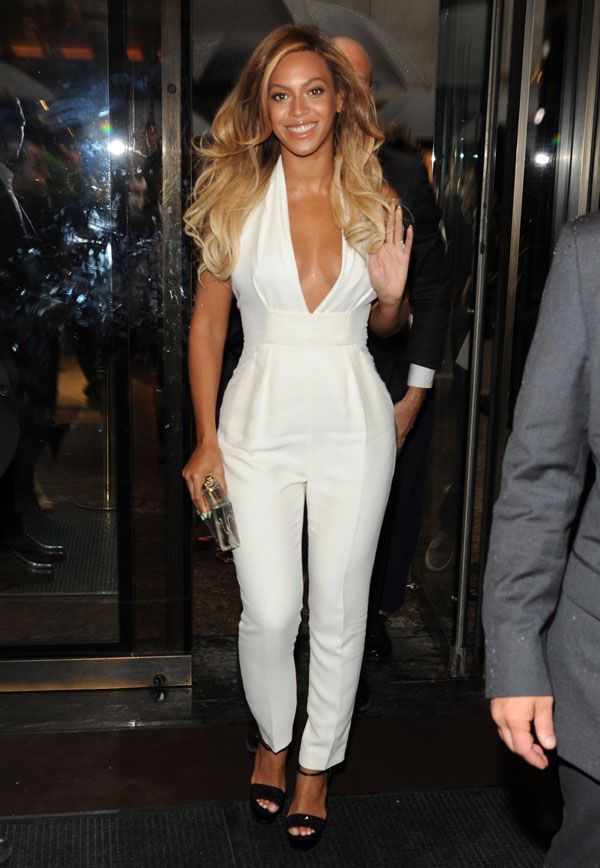 Kendall Jenner looks effortlessly stylish in this neutral get up. She even stayed committed to the color theme down to her shoes!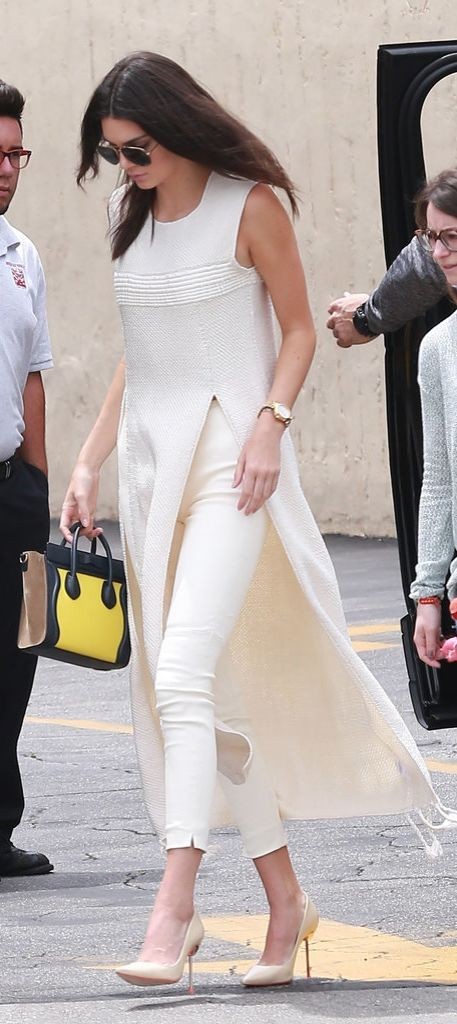 Vanessa Hudgens went with a similar high wasted dress pant, paired with a super feminine lace top. The nude shoes compliment the outfit perfectly.

Rihanna looks super classy in this perfectly tailored white outfit. We're loving the long chain, too!