Sometimes the most inspiring part of an outfit is what you choose to accessorize it with. A good necklace can make a t-shirt and jeans suddenly runway worthy, and the perfect hat might make people think you've got a personal stylist. Here's some of our favorite celebs making their accessories work for them.
Candace Swanepoel's all white outfit is relatively low key, but her layered necklaces really elevates the outfit to supermodel level.

White button up+Jean jacket+Black jeans = one of the most classic outfit formulas. Miranda Kerr finished the look off with a brown fedora, making it a perfect go to outfit.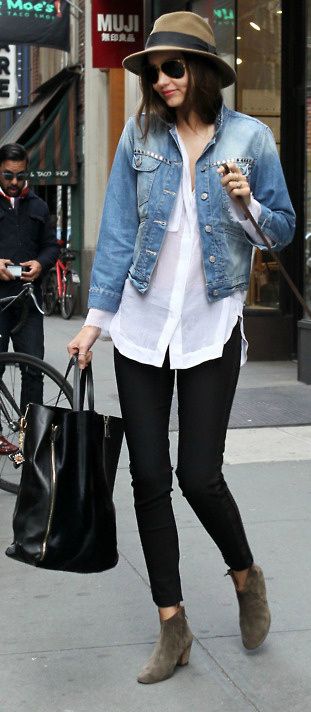 Chrissy Teigen looks perfectly polished in ripped jeans, thanks to her structured Faye purse.