If you've gathered anything from our fashion and beauty riddled blog, we love to play dress up. Fashion gives us an excuse to try out a new persona everyday. One day you're the badass girl boss in a power suit, then suddenly you can become a sultry diva in a plunging gown and a smoky eye. So you can imagine our excitement when Halloween rolls around every year! We believe you're never too old to participate in the spooky festivities and we've compiled some of the best celeb costumes to prove it. Keep scrolling to check out some of these creative get ups!
Funny girl Mindy Kaling isn't afraid to rock a mustache with the boys. She somehow still manages to look adorable, facial hair and all, as she does her best Captain Hook impression. Peter Pan always makes a great group costume, so grab your friends and pick your favorite Neverland character.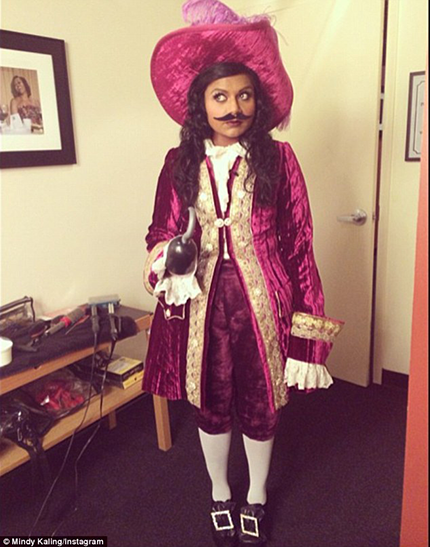 Blake Lively and Martha Stewart are having a throwback moment in these awesome historical costumes. Blake dressed as the gorgeous Egyptian Pharaoh Cleopatra, with no shortage of arm flair. Martha paid homage to Greek Mythology's notorious Medusa. We wouldn't expect anything less awesome from the craft queen.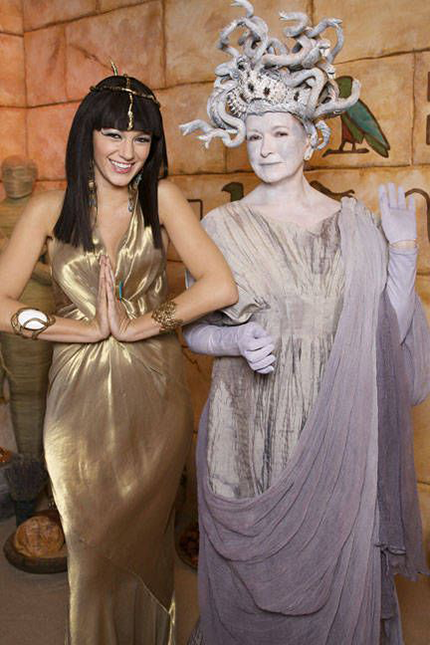 Iggy Azalea nailed it in her high fashion take on Cruella de Vil. She even had a K-9 friend help out. This is an outfit we would rock all year long…just lose the wig.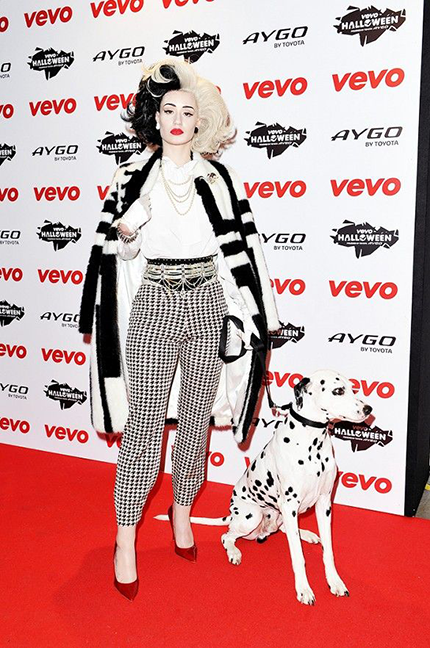 Agyness Deyn and Alexa Chung took on another gender bending costume with these awesome Wayne and Garth costumes. The best part is that this costume is probably already hanging in your closet! Did someone say "party time"? Excellent.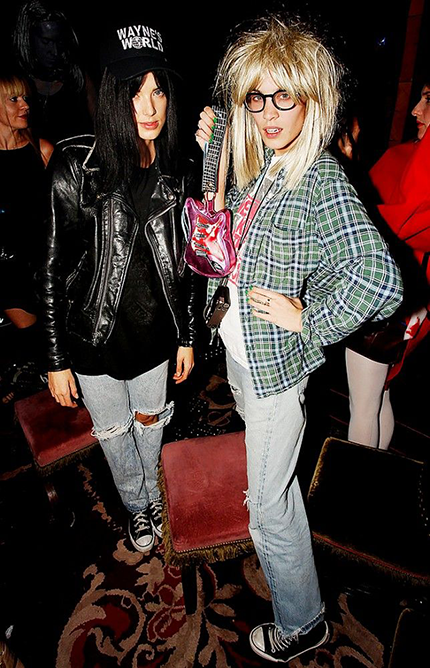 Lauren Conrad has a long standing winning streak in the Halloween costume department. We have to say that our favorite so far though, was her Mary Poppins transformation. She nailed every aspect of this down to the umbrella topper. And of course Conrad's magic bag is Chanel.