Is it just us, or are few activities more frustrating than sorting through a mess of pendants, chains and clasps? We've seen more than a couple of gorgeous pieces fall victim to a tangled jumble of other gems. The more we expand our collection, the more difficult it is to keep ourselves organized and make a place for it all.
Bcouture to the rescue! We've rounded up a few of our favorite tips and tricks to keep your jewels intact, and freshen up your room in the process. Because after all, what's the point of having these beauties if you can't wear 'em?
We adore this artful ring stand: it keeps your valuables mess-free while also adding a touch of contemporary flare to your dresser top.
Organized so beautifully you forget it's not art, displaying your favorite necklaces using pins is an easy way to simultaneously add color and texture to a blank space.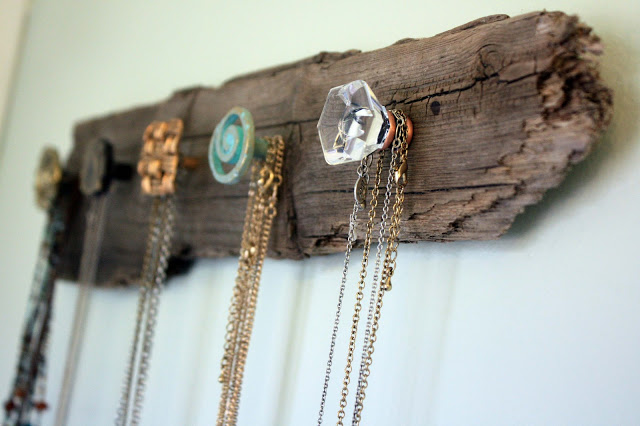 For the DIY lover, driftwood and mismatched knobs quickly transform into a bohemian hanging shelf for bracelets and necklaces.
For the ultra eclectic, wardrobe mannequins create additional space to display your most prized belts and jewels.