If you're anything like us, you tend to regard your brows as nothing more than the furry hats to your sparkling eyes. As long as they're not bushy, patchy, or (gasp!) uni, you've got nothing to worry about, right?
Think again! Bold brows had a major moment in the beauty world in 2014, and aren't going anywhere in the New Year. Stars like Arianna Grande and Kim Kardashian embraced the brow movement with #EyebrowsOnFleek, which if you don't speak hashtag, essentially translates to groomed and filled in. Beauty experts are unanimous that brows frame the rest of your face, and are important in creating balance and symmetry.
To get on board with the resurgence of brow-mania, we've done a bit of digging and found that great brows come in all shapes and sizes. Whether you veer towards arched, angled, or just plain bold, there's a treatment, pencil or powder to achieve nearly any look you want. Still needing a little browspiration? Check out our favorite brows from Hollywood's leading ladies.
Cara Delevingne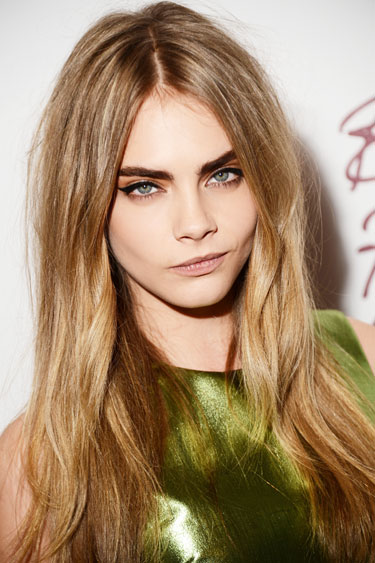 Kim Kardashian

Lauren Conrad

Lily Collins

Sandra Bullock

Mila Kunis

Emma Watson