Whether you're the one headed back to school, or you're the parent of said person; back to school shopping has got to be on your mind. As per tradition, when August rolls around, it's time to donate those old threads of last year and replace them with some stylish pieces. Here are some of the must have items for this upcoming fall.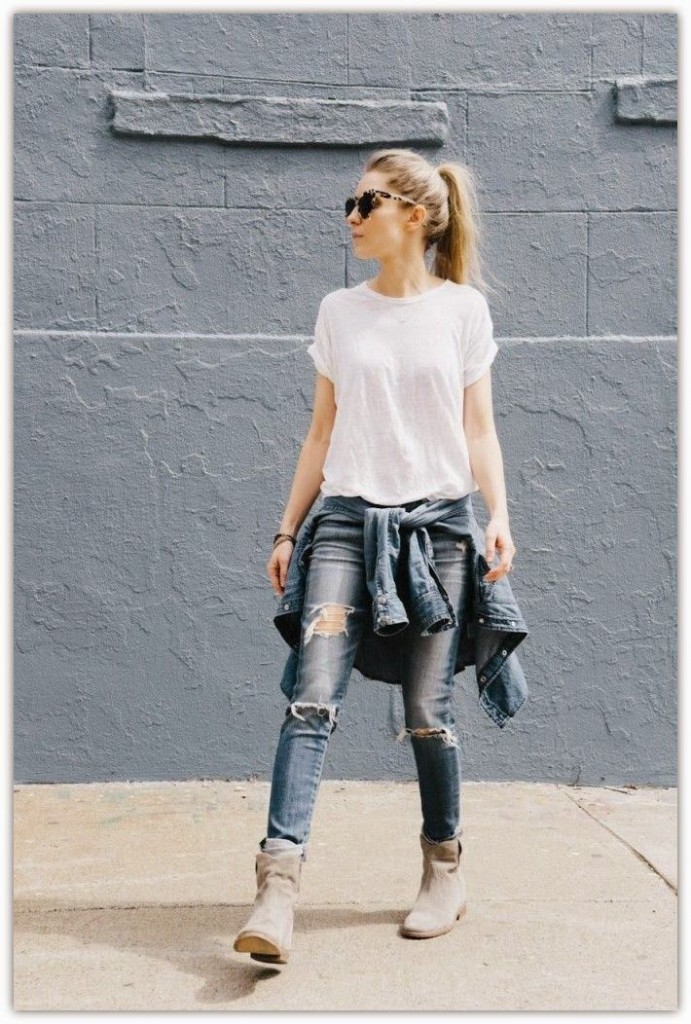 This entire outfit is oozing minimalistic style and should be copied stat. The real winners in this outfit though, are those booties. Booties are a perfect staple for back to school style because they can be as comfy as a pair of sneakers and can instantly make any outfit. Bonus points for a pair of ripped jeans and the perfect fitting white tee.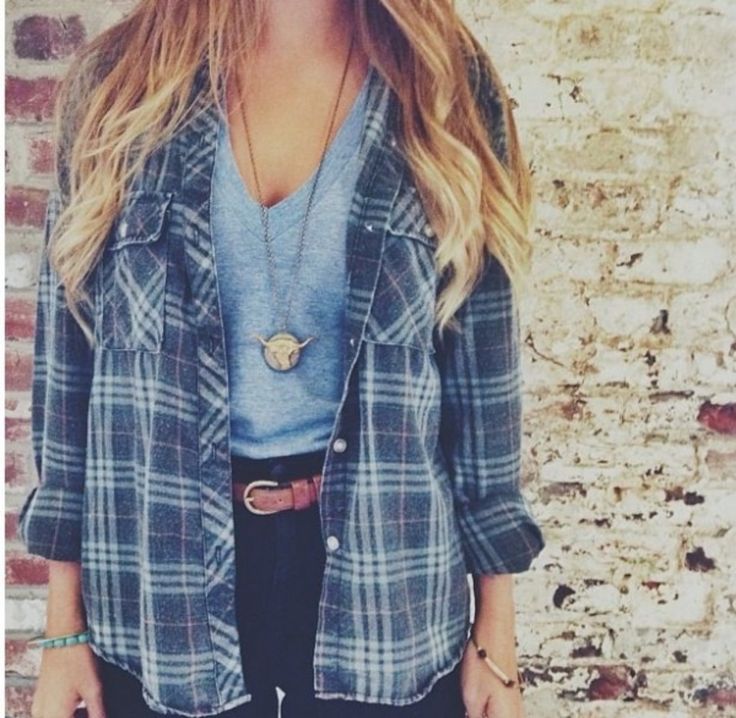 Not only will a flannel keep you warm this fall, it will also instantly upgrade your outfit to cool girl status. The flannel is reminiscent of the 90's carefree grunge phase, but looks perfectly put-together with a statement necklace and a v-neck tee.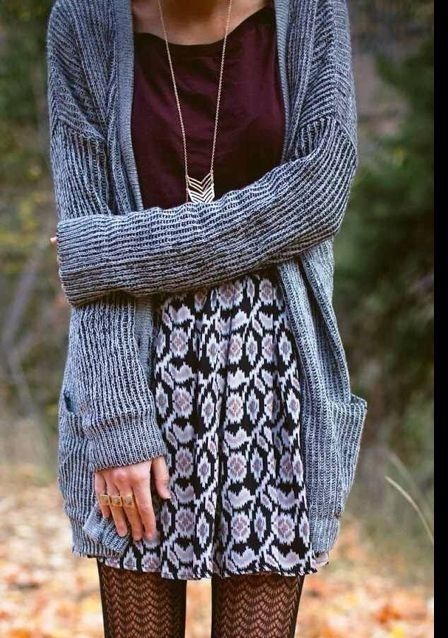 An oversized cardigan can balance out a feminine skirt and t-shit combo perfectly. We also love how this outfit is finished off with a cute pair of patterned tights and a cool geometric necklace. This is an awesome outfit formula you'll be sure to reuse over and over again.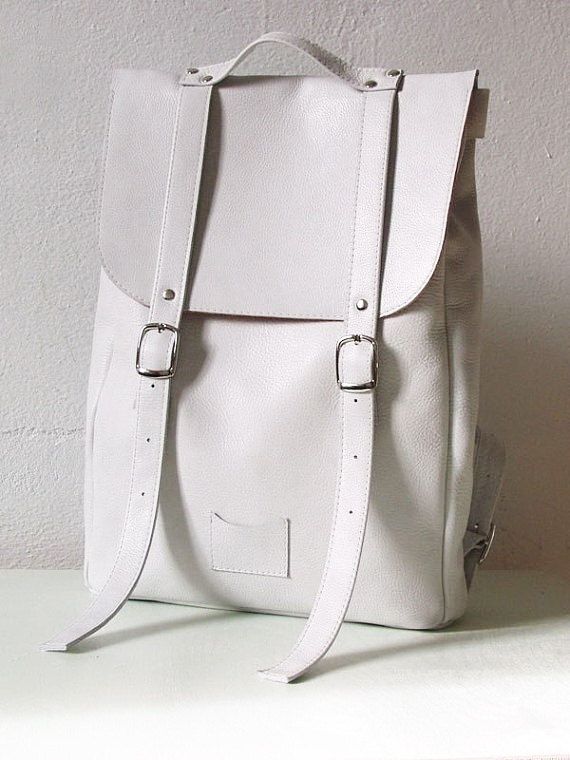 There's no such thing as back to school shopping without grabbing a new backpack. Rock your bag cool-girl style with a neat minimalist style like the one below.
What's your must have piece for back to school?